New Beginnings
2015-2016
No Regrets
is a 2-channel video that focuses on identity in the context of the human experience and psyche, particularly of
a woman, presented in a dual vision of self. The politics of "identity" – or rather the question of who I am, who I was,
who I can become and by whom I am defined has undergone
a radical interrogation. On one hand there is a spectrum of sexuality, experiencing pleasure, pain or desire. On the other,
we are invited to watch and listen to the narrative, an internal dialog with the self. Project examines the vulnerable position
of self and the need for a new beginning, a catharsis before tomorrow.
This self-conscious exploration is in fact an invitation to unmask what's difficult and declare yourself free of those subjects.

New Beginnings
project is a series of videos, objects/paintings and installations that explore the concepts of unpredictability and transition that are embedded within the sense of yearning for a new start and the experience of impermanence.
New Beginnings
video is a 2-channel animation displayed on two monitors placed opposite each other. The work references two main theories for the beginning of the universe.
The Sequence is a series of small format paintings stuffed
with polyester.
The work is based on the close-up stills from the 1986 film Blue Velvet by D.Lynch. The stills highlight the nature of the uncomfortably dark yet dreamlike scene of the camera zooming into the canal of the severed ear, central to the film and its
very beginning and the end.
Imagining an evanescent landscape with its shadows and shapes, a hidden reality of sorts, the paintings take a biological, warped shape and capture the abstract and unsettling views
of the internal world of a human body.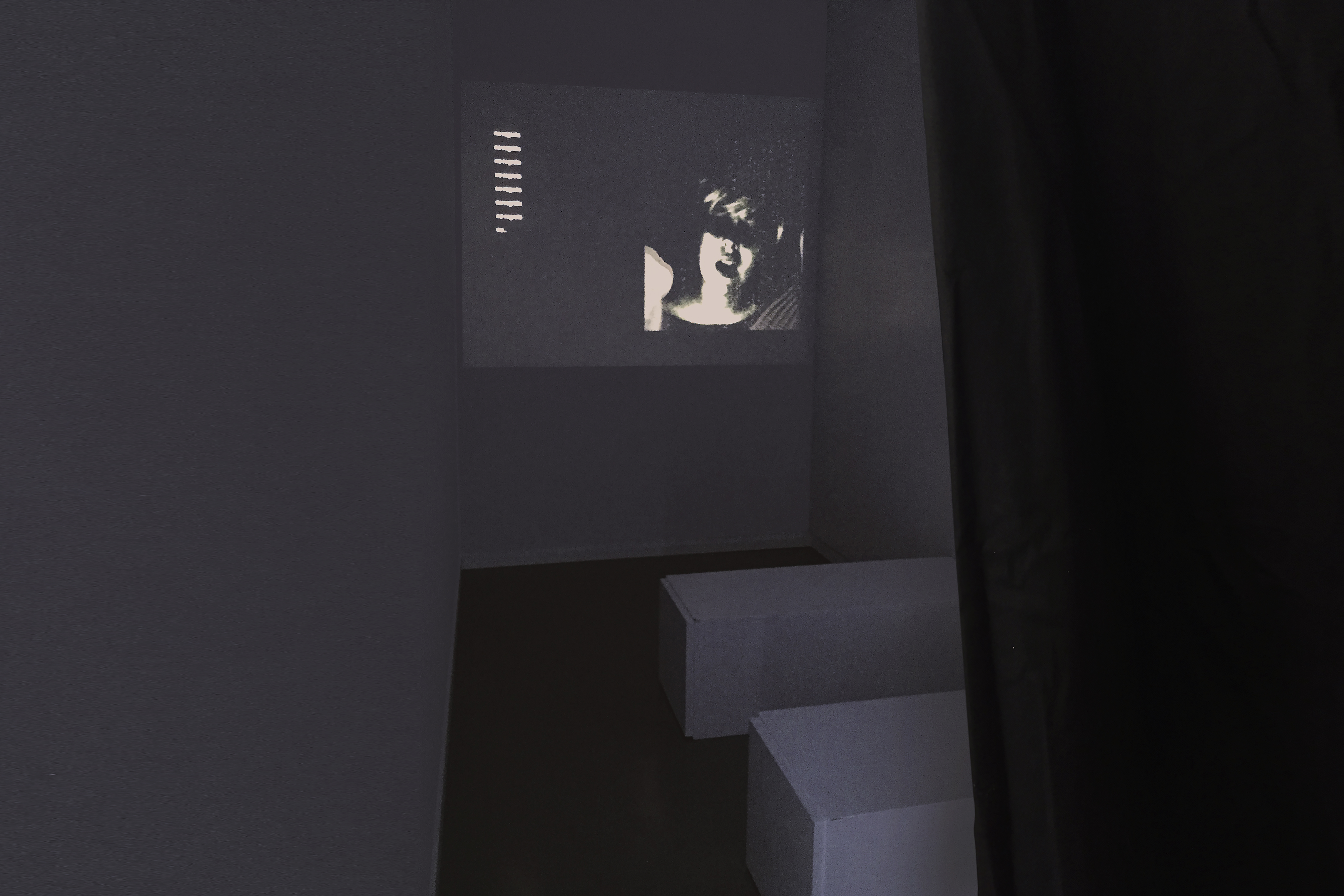 New Beginnings
, 2-channel animation, 2min loop / excerpt